I've enjoyed playing with fashion since I was a little girl. Some of my earliest and fondest memories growing up were playing dress-up with my friends. I also loved going shopping with my mom. Every September felt like an early arrival of Christmas, but better because I got to hang out with my mom and pick out everything.
As soon as I got home, I ran to my room and tried on everything all over again–this time, planning out each outfit for each day of the first week of school.
Although fashion has always been something I've enjoyed, my relationship with it has been hit and miss. I've had to go on many dates with myself– marrying my identity to my style has been a relationship that's taken time to mold and perfect.
My passion for fashion began at about eight or nine years old. That is when playing dress up became the center of my younger self's past-time. At around ten years old, my curiosity for playing with style and clothes grew. From that ten year-old Cecilia, it's taken me two decades to feel confident in my style.
I played with many colors, trends, and styles throughout those two decades. For a while, my style felt tomboy, then eclectic and vibrant, then I veered towards more bohemian. Today, I've arrived at a point where I feel like my style embodies who I am on the outside as much as I am on the inside.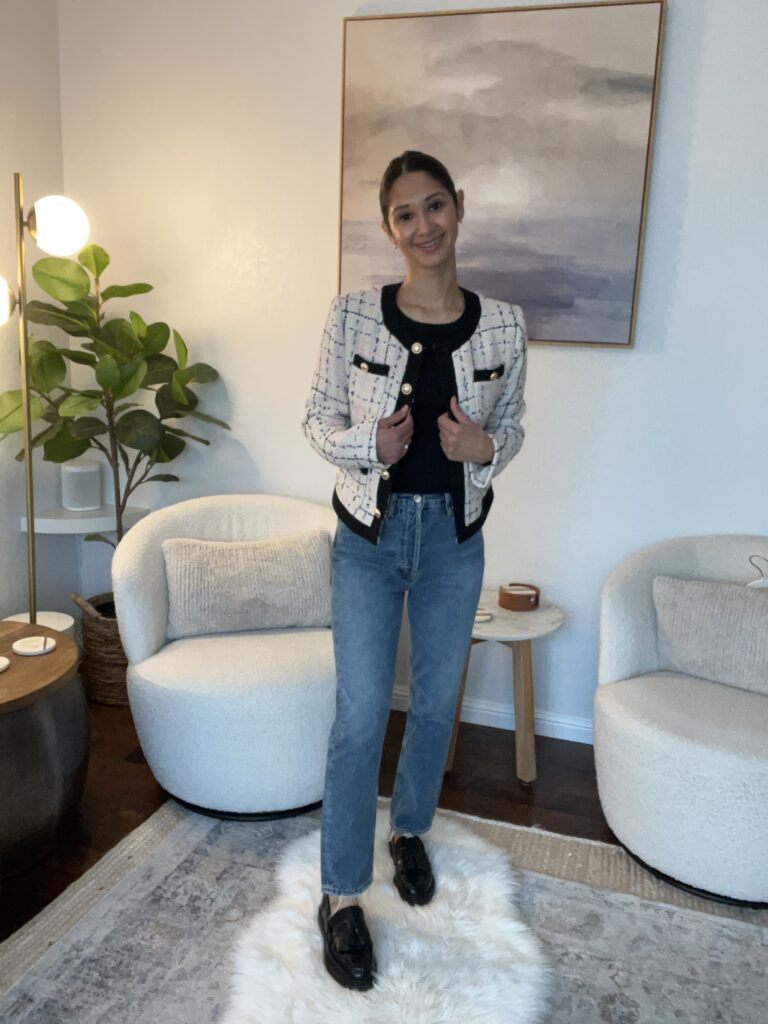 Multi-Cultural
Growing up, my identity was always tied to multiple cultures. I grew up in a Mexican-American household. While my parents were both born here, my grandparents were of Mexican and American heritage. Half of my grandparents on my mother's side were born in the U.S., but both only spoke Spanish. While my grandparents on my father's side were both born in the U.S. but spoke English and Spanish. When I was growing up, I was primarily speaking Spanish. Even throughout grade school, I was in multi-lingual classes with multi-lingual teachers.
My multi-cultural upbringing influenced my identity and my desire to express that through fashion.
Achieving that balance of sharing a bit of my Mexican-American cultural blend while pursuing my endeavor of being recognized as an ambitious and creative career woman was sometimes a challenge.
Throughout my life, I've veered more bohemian, which expressed my creative side, then I moved more in the very minimal and tailored direction, but that never felt right either. So I've happily landed in the sweet spot of being in between.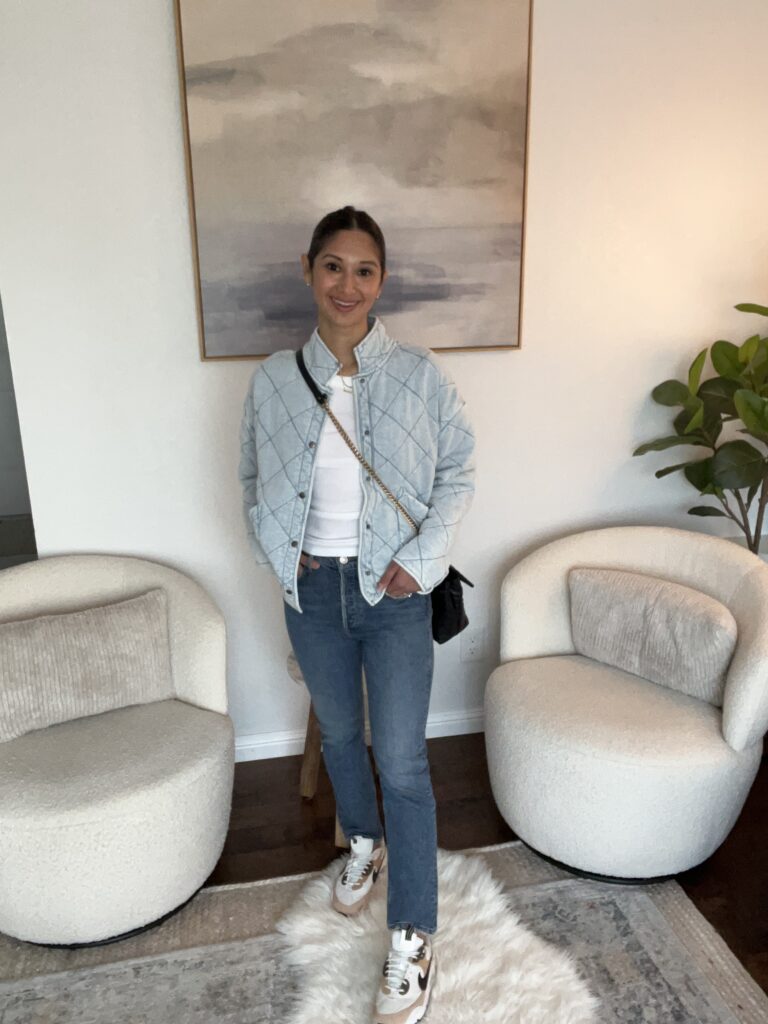 Feminine vs. Tomboy
Growing up, I was surrounded by many boys. Most of my cousins were boys, and when my parents were at work, my nanny was also the babysitter to two other boys in the neighborhood. So while my sister was my first friend, the boys I spent time with from the ripe age of three months until I was thirteen influenced my taste in clothes, movies, and even my interests in technology.
I often recall the boys I played with while with my nanny talking about the latest sneaker, Nike Air Jordans, or other artist partnerships. One of my earlier memories of my first day of school is getting a pair of Sketchers sneakers. Because it was the early-2000s, they were very on-trend, and I recall being so excited to start my first day of school with the same pair as my childhood best friend.
The influence on my style from the boys I grew up with positively impacted me. At the time, I learned to be comfortable exploring styles outside of what may have been traditional for girls my age. Today that remains true. I love a trouser paired with a heel or a sneaker and equally love to style a floral printed dress with sneakers. Both express my femininity and the tomboy influences that made me curious and comfortable exploring new styles.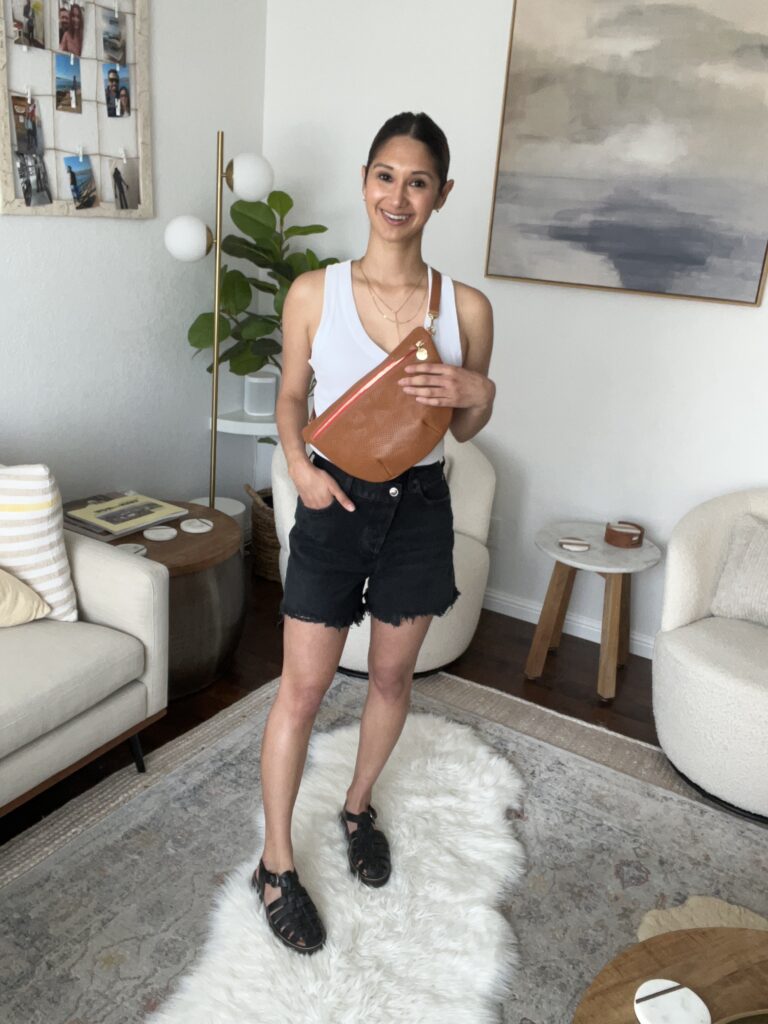 Comfort
Being comfortable and confident in my skin is the sexiest, boldest, and best accessory I have recently worn with every outfit. It's also taken the longest to find.
Like the perfect fitting pair of jeans, finding my confidence has been the thing that I have had to look high and low for. I haven't entirely found it, but I have gotten much closer than I did 10, 15, or 20 years ago.
Fifteen or even ten years ago, I didn't feel as comfortable wearing jeans. I had many criticisms about how they looked on my body. Skirts were okay, but there was something about anything that showed my legs that I didn't enjoy or find comfort in.
It's taken me time to try on multiple cuts, styles, and lengths in jeans to embrace my body and what I was given.
Recently, I've found myself gravitating towards slightly longer-length inseam in shorts. Not entirely to the knee-length, but a bit longer than a proper cut-off short.
Without sounding cliché, I've come closer to finding my true sense of self throughout the twists and turns of this relationship I've had with finding my true fashion sense. And, when I look in the mirror, that person staring back at me is a creative, bold, ambitious, career drive woman.
Shop the Post