Reflecting on my time in my thirties, I look at what has made me happy. I'm sure you've heard or read this a lot in the past two to three years, but the pandemic has taught me how to stop and take stock of what's important.
This may be common with age and getting older, but as I get further into my thirties, I realize that the things I thought would bring me value and give me a sense of worth and belonging are not what I thought.
For instance, while the pandemic taught me the integral role fashion plays in my life and happiness, it doesn't dictate that happiness. Yes, fashion gives me power–a sense of ownership and control, but that power doesn't define the labels and brands.
Thematic of what I've discovered is important to me is, relationships. It's my relationship with clothing, my friends, and my family that I've learned I want to invest more. Specifically, I no longer care to focus on the quantity of clothes, bags, or relationships I have but the quality.
So, when the Nordstrom Anniversary Sale went live, and their product catalog opened to all shoppers, I was overwhelmed. Part of my brain lit up with how many pieces on my wish list I had saved earlier in the year were on sale and how many new pieces I could add to my wardrobe.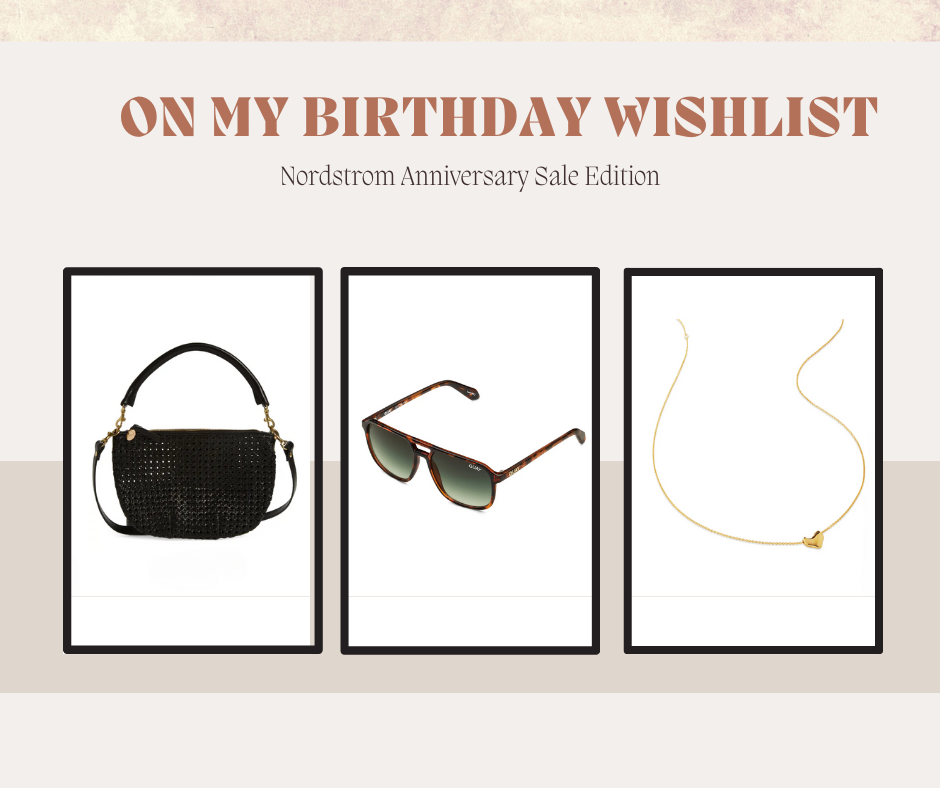 It's so easy for relationships to exist on the surface. Whether online or in person, I'm learning that relationships require more nurturing than just a quick and occasional hello. They require investing interest and time.
Then, as I began to browse, I realized, I didn't need everything in my shopping cart. Nor do I need everything on my wish list. At that moment, I exercised a new way of shopping and picking out what I wanted to buy. In addition to focusing on quality, I am also making a greater effort at budgeting. I'll talk about that more in a later post.
So, this year I've made a list of just three pieces from the Nordstrom anniversary sale based on items that fit my closet, style, and budget.
Shop the Post

With this post, I'd love to know, what's one either fashion trend or shopping habit you've been inspired to adopt. Leave your thoughts in the comment. I'd love to know.